Albuquerque Marijuana Crime Lawyers
Experienced Albuquerque Marijuana Crime Attorneys Ready To Serve You
Like many other states, the marijuana laws have recently changed in New Mexico. With the intent to legalize marijuana use medically and recreationally, several statutes have been updated. While there are still several laws criminally penalizing marijuana under certain circumstances, many have been lifted or lessened.
In New Mexico, medical marijuana first became legal in 2007 . Since 2007, patients with certain conditions have obtained a written recommendation from a doctor and a state registry identification card which allows them to avoid criminal marijuana charges.
In 2021, the recreational use of marijuana became legal in New Mexico. However, that does not mean that any and all marijuana use, possession, or sale is legal, and under many circumstances, you can still face charges related to marijuana use.
The good news is that with an excellent criminal legal team in Albuquerque, it may be possible in some cases to make the charge go away, or at least reduce the negative consequences to your life. Contact an experienced Albuquerque criminal defense attorney if you or a loved one have been accused of a marijuana crime in New Mexico.
Marijuana
Possession

Penalties

In New Mexico, adults 21 or older can legally possess up to two ounces of marijuana for recreational use. However, if found in possession of more than two ounces, you can still face criminal charges, as discussed below.
Misdemeanor Marijuana Possession
If you possess more than two ounces but less than eight ounces of marijuana, you can face a misdemeanor offense. If convicted, you may be sentenced to up to one year in jail and up to a $1,000 fine.
Felony Marijuana Possession
If you have eight or more ounces of marijuana in your possession, you can face a felony charge in New Mexico. The court can sentence you to up to one and a half years in prison and charge you a fine of up to $5,000 if convicted.
While the laws have certainly become more lax, you must ensure you possess only the amount that is permitted; otherwise, you may find yourself in a criminal courtroom.
Cultivation
Just as with possession, there has been a substantial shift in the marijuana cultivation laws. It is now lawful for adults over 21 to cultivate (i.e., grow) up to six mature cannabis plants and six immature plants at any one time per household. However, if you are caught cultivating more than six mature plants, you could suffer criminal consequences, as discussed below.
First Offense
A first-offense conviction for cultivating more than the lawful number of cannabis plants is as follows:
Up to 9 years in prison, and

Up to a $10,000 fine.
Even though you can now lawfully cultivate marijuana plants in your home, the punishment for not remaining within the legal limits remains steep.
Second Offense
A second-offense conviction is punishable by:
Up to 18 years in prison, and

Up to a $15,000 fine.
These same potential punishments apply if you are caught cultivating marijuana in a drug-free school zone.
Drug Paraphernalia
In New Mexico, the possession of drug paraphernalia for using or cultivating marijuana is legal. However, drug paraphernalia remains illegal under certain circumstances, including when it is used for a currently illegal drug like cocaine.
Furthermore, the distribution of marijuana paraphernalia is illegal if an adult over 18 gives or sells it to a minor. Doing so would be a 4th-degree felony that can result in one and a half years in prison and up to a fine of $5,000 if convicted.
Marijuana Charges Destroy Lives
There are still many instances where you can be charged with a marijuana-related crime, and the consequences of a conviction remain substantial. A conviction, often causes serious setbacks, especially for college students, who in addition to the legal penalties listed above can lose their financial aid, making it impossible to complete their degree. Promising careers may be destroyed because of a drug that is arguably less dangerous than a legal one—alcohol.
Other obstacles that you can face when you've been convicted of a felony drug crime are difficulties finding housing and employment and losing your rights to vote, hold public office, and own a firearm.
Frequently Asked Questions (FAQs)
What is "possession" in New Mexico?
To "possess" marijuana:
You must have physical control of it (individually or jointly with others); and
You must have knowledge or intention of having it.
The prosecution must prove both of these elements beyond a reasonable doubt. "Willful blindness" (for example, refusing to look into a bag that you are paid to transport) is not a defense if you reasonably should have known that the substance was illegal.
What is a "drug-free school zone"?
In New Mexico, a drug-free school zone is a posted area within a 1,000-foot radius of a primary or secondary school. The penalties for possession, distribution, manufacturing, or sale within this zone are enhanced, except that mere possession by someone under 18 is treated as if it did not occur in a drug-free school zone.
Can I get the evidence excluded if the officer lacked a warrant to perform a search?
Maybe, maybe not. There are many exceptions to the warrant requirement. If you can get the evidence excluded, the prosecutor may or may not drop the case – it depends on whether he believes he still has enough evidence to convict you even without the excluded evidence.
Can I be charged with DWI for driving while "stoned"?
Yes. Driving while "stoned" is considered a form of DWI. Unlike an alcohol DWI, however, there is no legal limit — any amount of marijuana found in your bloodstream will support a DWI conviction. The penalties are exactly the same as alcohol DWI penalties.
Can I be charged with a marijuana DWI for medical marijuana?
Yes, you can be. The question in a DWI case is not whether the substance you were taking is legal or not, but whether it intoxicated you or not. You can be convicted of DWI even for being under the influence of a legal prescription drug.
What signs of marijuana use will a police officer look for?
Rapid heartbeat
Bleary eyes
Odor of marijuana
Dry mouth
Dilated pupils
Impaired coordination
What is a deferred sentence?
A deferred sentence is an arrangement by which you agree to meet certain conditions of probation for a certain period, after which point charges are dropped. One advantage of this arrangement is that it allows you to avoid a criminal record.
Can you guarantee you will hold our conversations confidential?
Yes, absolutely. Under the New Mexico Rules of Professional Conduct, we are legally required to keep all communications with you confidential unless you give us permission to tell someone else. We are even entitled, even required, to refuse to testify in court regarding the content of confidential client communications. In addition, we are honor-bound to keep your secrets.
How does a plea bargain work?
In a plea bargain, you make a deal with the prosecutor to plead guilty to a lesser charge to avoid a trial. The prosecutor will then recommend that the judge accept your plea. The judge does not have to accept the prosecutor's recommendation, but he usually does. Prosecutors will do this if they are not sure of winning at trial, or if they need to reduce the size of their workload.
Protect Your Future; Contact Qualified Albuquerque Marijuana Crime Lawyer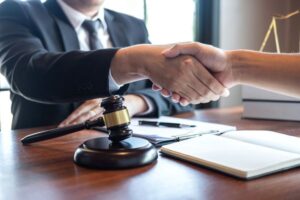 Don't let a marijuana charge destroy your life or the life of your son or daughter. Hire our experienced Albuquerque marijuana crime attorneys with a track record of having marijuana charges dropped or reduced.
Contact New Mexico Criminal Law Offices in Albuquerque for aggressive, effective defense against marijuana and other drug-related charges. The initial consultation is always free with one of our professional Albuquerque marijuana crime lawyers.
Our experienced legal practitioner also handles other types of cases, including:
Relevant Blogs
Marijuana Laws in New Mexico
Read More